There are several bridal hairstyles for all hair lengths from short to long. Here we are provides you special hairstyle ideas. For wedding hairstyles for long hair, there is an updo called the up side braided chignon.
This is where you make a braid and bring it up the side of the head and have a few wisps of hair at the sides of the face. The braid resembles a "crown, sort of. It is up around the head. Don't wash your hair with this updo when it is really near your wedding day, rather, get a blowout to keep this updo looking tidy for the wedding. If you wash your hair on the wedding day with this hairdo, it won't stay.
For a longer hairdo, which can likely be adapted for medium is an up bun hairdo with the hair at the front, not all the way down, but that it is slightly wispy at the sides. Perfection is not as important, rather, you want to look more natural-like with this hairdo.
There is another hairdo for long to medium hair, it is the braided bun. If you are using a veil, you would place it at the top of the bun than to hide the bun.
There are a lot of elegant bridal hairstyles for short hair, the bob cut would be a good one. You don't have to grow out your hair for the wedding if you don't want to. You should look more like you on that day if you can.
You will need a graduated bob and eye-grazing bangs, so you will need to visit the hairdresser two weeks before your wedding to get the graduated bob and get your bangs cut to sweep by your eyes. This is a "down" haircut rather than having it up.
Curly bridal hairstyles: There is another bob cut for medium hair. This is wearing it down in a bob and having curls at the sides, not tight curls, but wavy curls and the curls are at the side and there is a bob cut at the back.
This way, you don't wear it up and you can have a comfortable hairstyle without meddling for hours with your hair for a wedding. You do not have to "nail" every strand of hair into place, rather, have a few loos-er strands for a more natural haircut and style.
If you want a special bridal hairstyle then go for a beachy hairdo, there is a beachy one where you would soften curls and drape those down by the sides, but you would twist a ½ inch piece of hair to eliminate flyaways. This is a great hairdo if you are having your wedding at a beach.
These are several hairdo ideas for your wedding day. Some of these need more work to do than others. If you can not do the work or would rather do it yourself, choose a down hairdo listed here.
The beachy look is an easy one to do. A bob cut with curls down the side of the face is another hairdo that shouldn't be too hard. A good hairstyle thing to do is accessorize with tiaras and flowers and so on. Take a look at the photos below inspired by macys.com.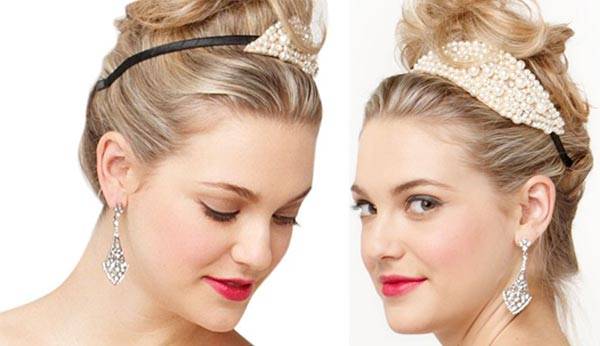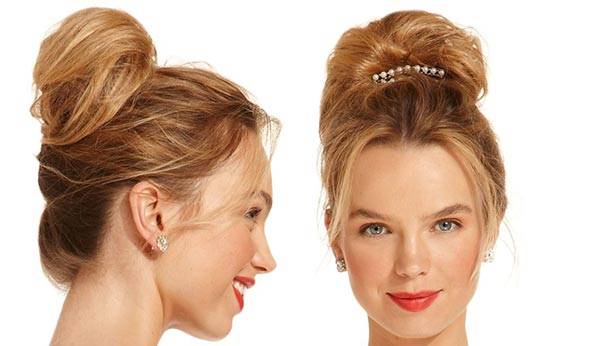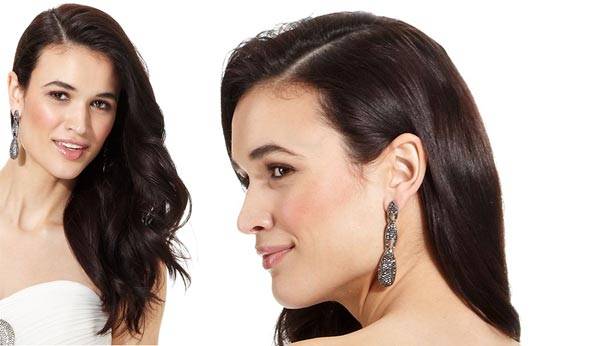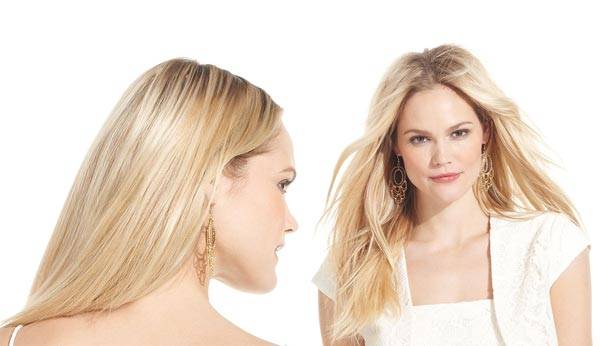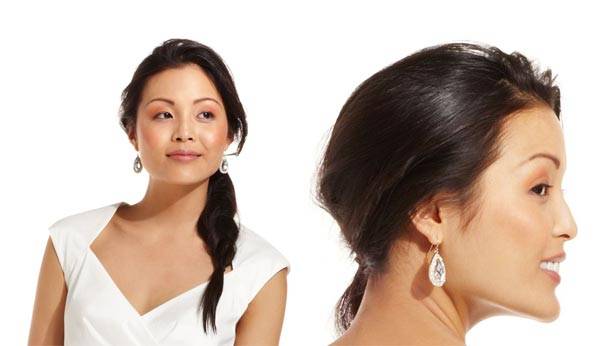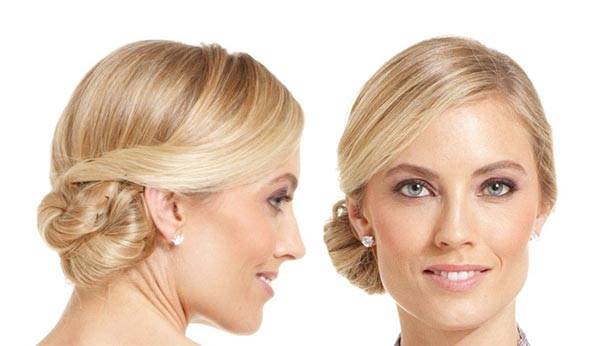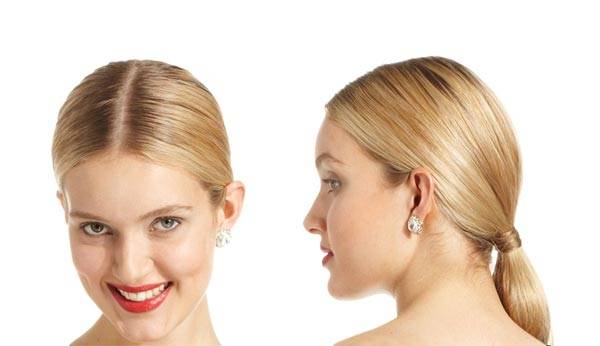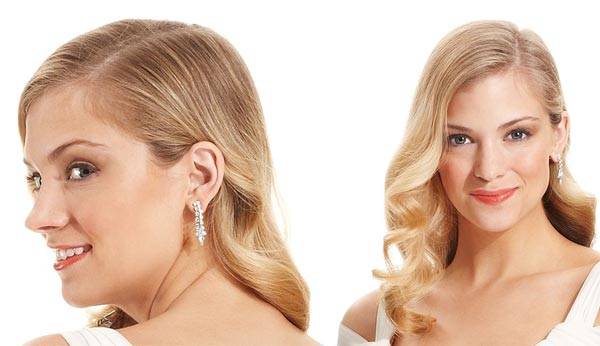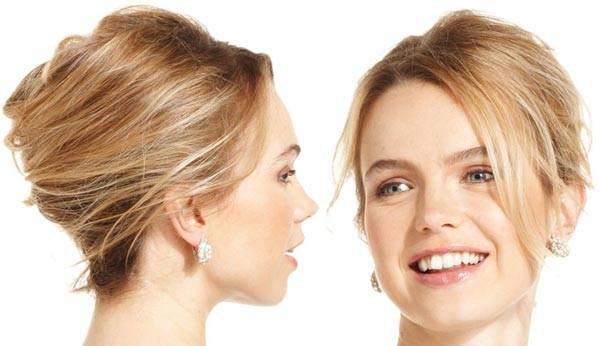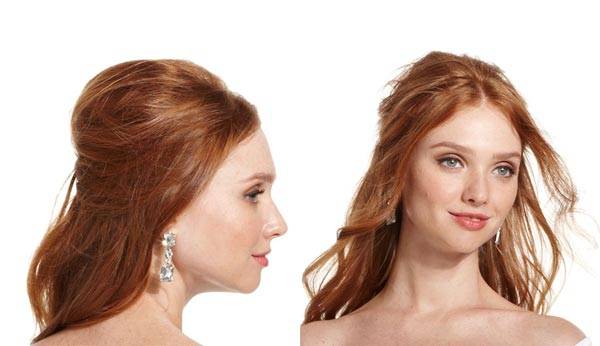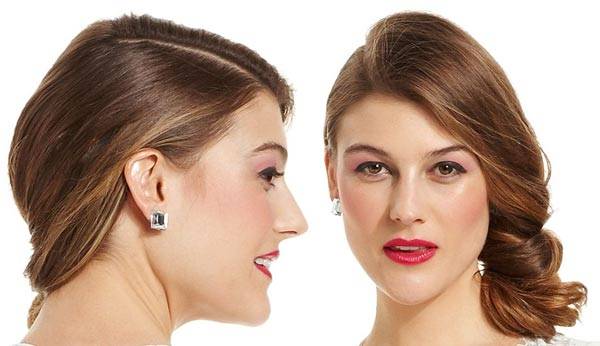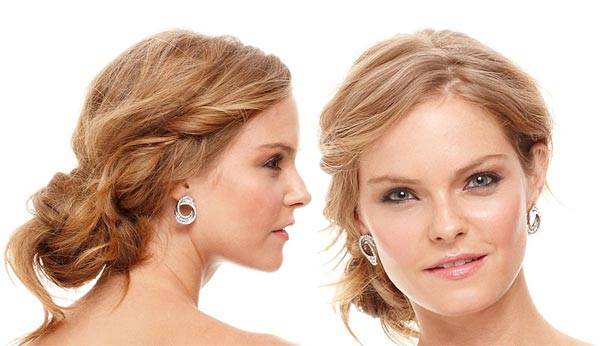 One the most important day of your life, you want to be sure you look your absolute most stunning and with some of the most amazing new hairstyles 2022 looks to be the year of the bridal hairdo.
This year has seen some of the best bridal hairstyles for all types of hair whether you need a style for long, medium or short length hair.
Here are a few wedding hair design suggestions that are perfect for your special occasion whether your style preference is bridal hairstyles half up, bridal hairstyles for long hair, or bridal hairstyles for short hair.
One of the latest hairstyles for bridal occasions uses the classic chignon accessory. This is great especially if you have medium length hair, but it can work well with longer hair if you don't mind taking the trouble of putting it up in the back.
The chignon is pinned in your hair along the lower part of the back of your head and it comes in a huge variety of colors and textures to match whichever dress you choose.
Another one of the great bridal updo hairstyles this year is the Victorian. This style is a full updo, pulling almost all of your hair to the top of the head, although leaving it loose and airy rather than tightly packed.
Again, you'll want to place a chignon on one side and leave a few strands hanging loose to add a carefree charm to the sides of your otherwise exposed neck and shoulders.
More and more lately there has been a trend moving towards a more casual disheveled look in bridal hair styles, and this year is no exception. You might want to try the Summer Beach, especially if you're having a summer outdoors wedding.
This style uses a combination of curls and braiding to add body and texture to a style that you leave hanging loose. This is a great style if you have longer hair and will produce an innocent yet playful vibe for your appearance.
Definitely the year for stunning bridal hairstyles 2022 is proving to be the best year anyone should want to get married.