Brahmin handbags Truffle Palomino collection 2012 for winter season, winter handbags 2012. New collection from designer handbags brand Brahmin for winter season 2012, these collection are very stylish and elegant bags for trendy women. winter bags 2012 from designer bags outlet Brahmin.
Bryn Clutch Bag, The Truffle Palomino Collection
Large Clutch bags are the newest trend for the winter bags 2012 Season and brahmin bags Bryn clutch has hit the shelves just in time for all those holiday parties. Bryn is larger in size and has a removable shoulder strap to easily convert to a day bag, or remove strap and carry under arm as your favorite evening accessory.
Kelsey Tote Bag,The Truffle Palomino Collection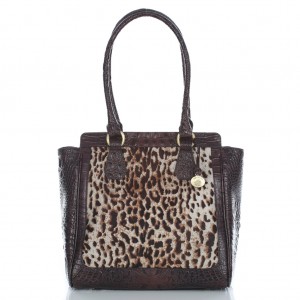 Brahmin bags newest tote is anything but ordinary. Roomy, comfortable, sturdy not structured. This North/South shape fits right under your arm. Front outside pocket with buckle detail give this just the right punch for Holiday. Now available in brahmin bags exclusive palomino print hair calf and trimmed in croco embossed truffle leather. designer leather handbags Brahmin.
Tyler Satchel Bag, The Truffle Palomino Collection
The it bag – The dome satchel has arrived! brahmin bags newest addition the Tyler bag is the must have bag this season. Zip top double handle satchel with cute dome shape opens wide with tons of pockets and a long removable strap for functionality. Now available in brahmin palomino snow leopard printed hair calf.