Biotherm offers facial skincare that is simple to use and easy to understand, including a full range of cleansers, toners and treatments for normal combination, dry, and oily skins. Every product was formulated in Biotherm's laboratories so they will work perfectly with skin's natural biological processes to renew, restore and rejuvenate. Biotherm also offers a range of specially targeted skincare solutions to address more specific needs such as aging, acne, skin brightening and the elimination of toxins.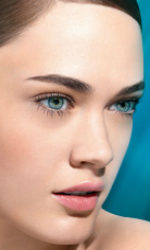 Biotherm Aquasource new formula. plump and radiant, skin has never looked so beautiful.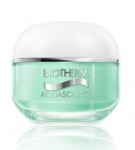 Biotherm Aquasource For every dry skin,. paraben free with thermal plankton cellular water.
Enriched with Mannose, a new patented hydrator, the new formula hydrates the epidrmis 5 layers deep and lasts up to 48 hrs.
-Enriched with Thermal Plankton Cellular Water, which contains 36 vital nutrients( vitamins, minerals, amino acids ).
-Skin maintains its plumpness and silky comfort all day long.
Aquasource still contains the equivalent of 5,000 liters of spa water in every jar. Biotherm aquasource available for dry skin.