Best Summer Nail Polish Colors
Best Summer Nail Polish Colors. It's time to flaunt your nails color with the top 6 nail polish colors for summer 2012. as summer is the season of bright colors and summer fashion is not limited to slippers, dresses and accessories so get trendy stylish nails colors for softness and beauty summer 2012. let's take about summer nails colors trends for 2012.
Orange: orange is bright color that's going well with light colored clothes and is consistent with the colors of summer like white color look perfect with orange nail. White: white is beautiful classic color for nail, it can be used to flash the beautiful designs on the nails for beautiful classic appearance.
Red: it's a bold color in summer, it's nails polish trend color for summer fashion 2012 and makes your nails elegant and also a great.
Golden: wonderful color where the moving nail polish trends for summer 2012. and you can integrate with black color to make perfect nail color.
Pink: wonderful color for trendy summer 2012, used pink it's one of the bold colors for summer and you can integrate dark blue for more beautiful nails color.
Blue: best beach color, as dark colors are more elegant on the nail for summer 2012.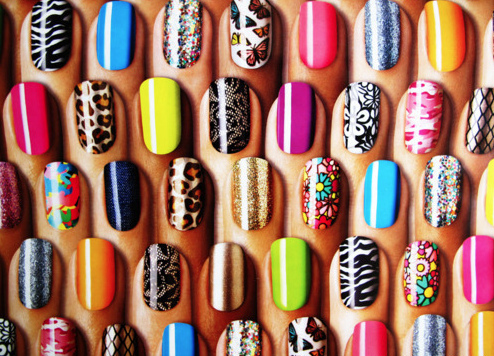 Subscribe

to Stylish Trendy