Beach wedding ceremonies are becoming more common, especially in times when the weather is conducive to an outdoor setting. But one of the considerations for planning the celebration of a wedding on the beach is that it is essential to find perfect beach wedding dresses style that are fitting for this outdoor setting.
Weddings on the beach are a popular idea, very original and fun, but still need to remember that the proper dress is crucial for this special variation from traditional wedding planning.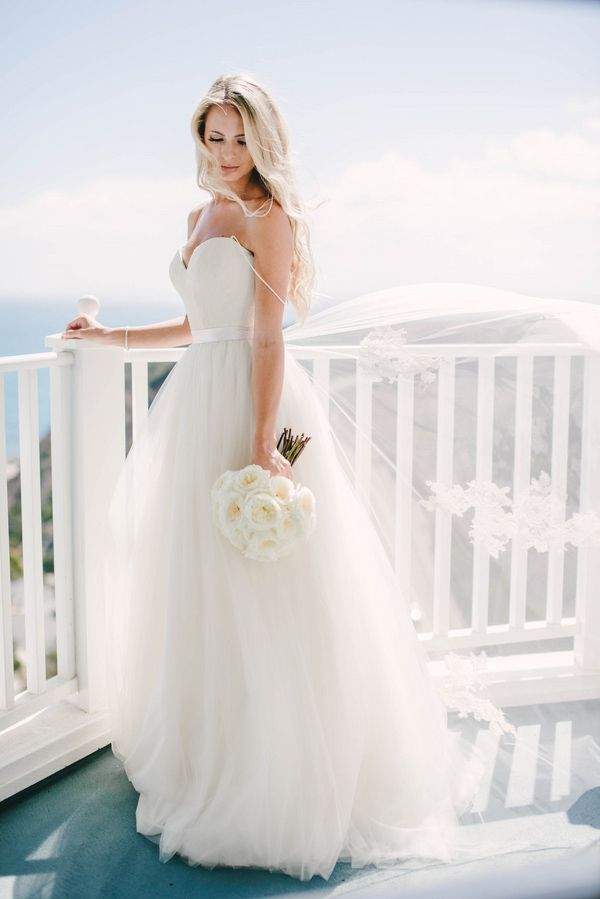 Beach Wedding Preparations
The reason that dress planning is so much more important in beach wedding preparations is that comfort will play a major role for the bride and all the other participants in the event.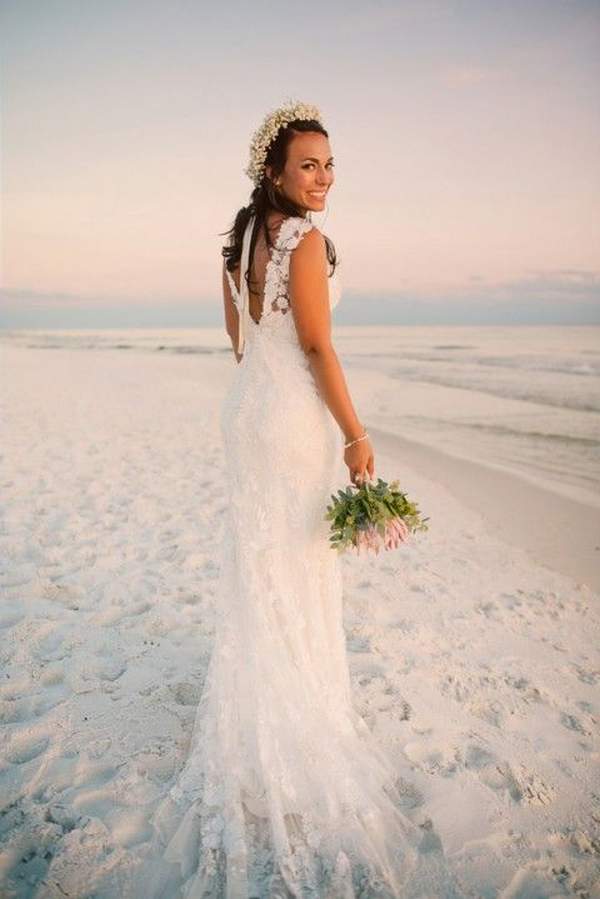 What Should a Bride Wear to a Beach Wedding?
You have to keep in mind that the weather on the beach is very variable and this should play a role in your choice of wedding dress. If you choose a long wedding dress, you may find it very hot and that the dress will get dirty easily.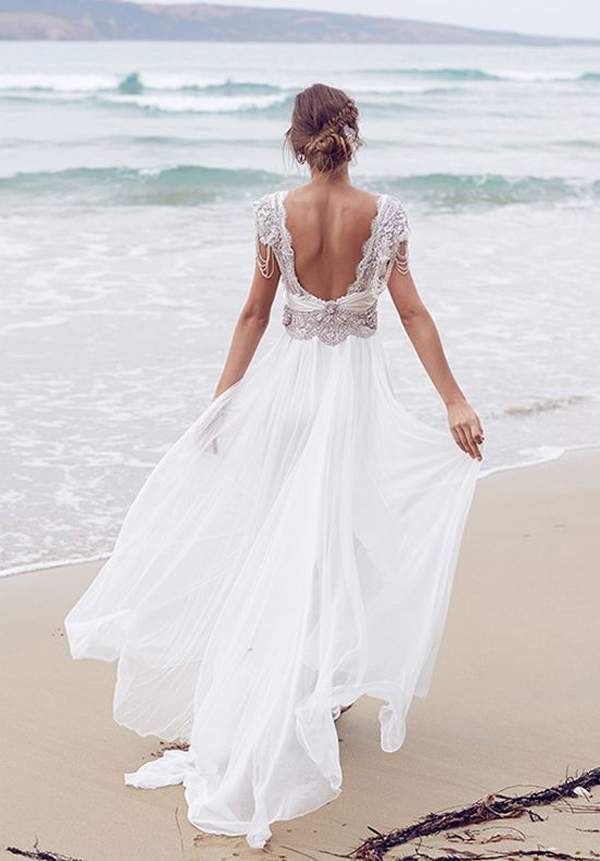 On the other hand a short dress, while more comfortable, may leave you to cool if the temperature drops. These are all factors that you should consider when choosing a beach wedding dress.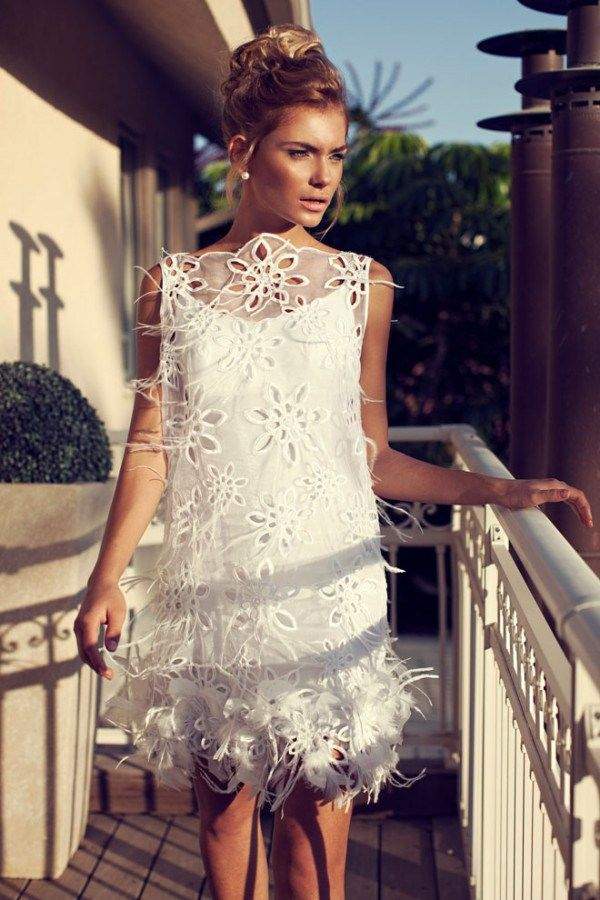 Now on to your options. If you are looking for simple beach wedding dresses then you should see the beautiful models that are coming out this year, such as casual beach wedding dresses that are as beautiful and elegant as the more extravagant models. These come in varieties such as a short model with straps or worn with a necklace of beads to provide accents reminiscent of the beach lifestyle.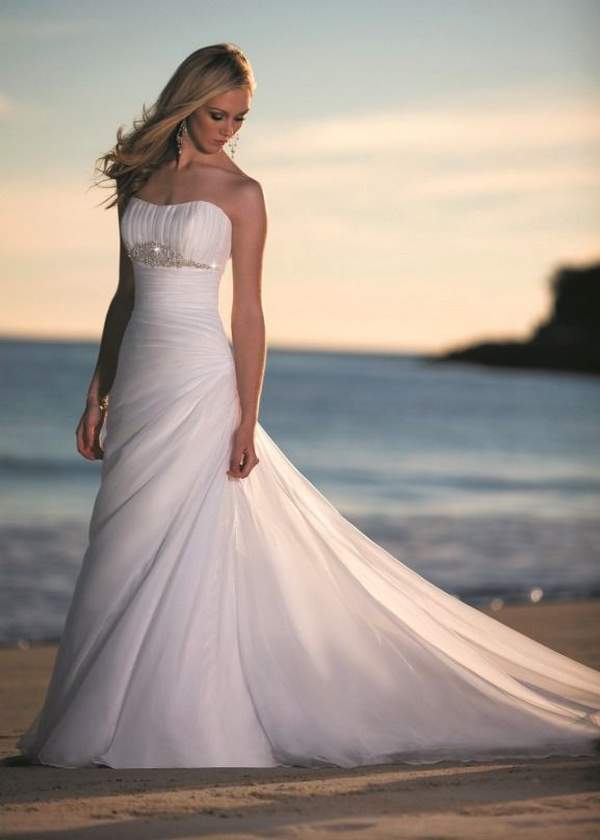 Beach Wedding Planners
As many beach settings take place in tropical climes, beach wedding planners often take advantage of the warm and festive colors that reflect the local cultures of these regions. And the dresses of the bride and her bridal party are a perfect way to fit into this setting. Earth tones with splashes of reds, violets and oranges are popular beach wedding dress colors, with dress cuts that are closer to holiday beach wear.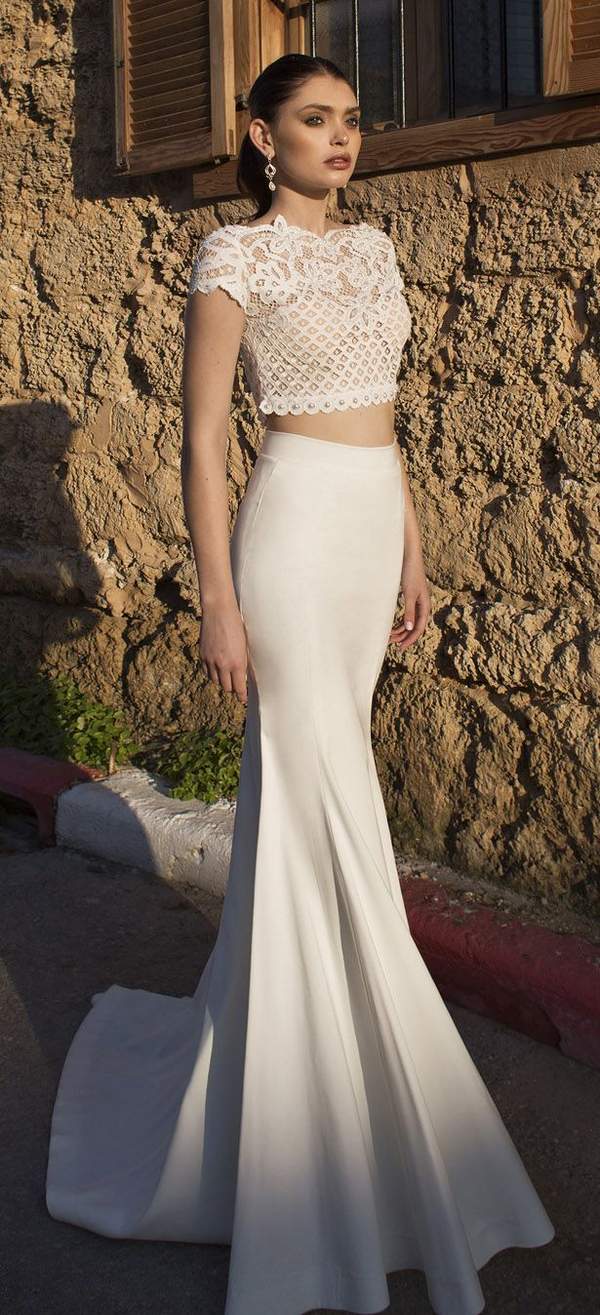 If you prefer a more traditional approach, white beach wedding dresses are available in the longer style which is more associated with traditional weddings. For a beach wedding, these can be a very elegant yet simple style option that can match the wedding gown of your dreams to the location of your dreams.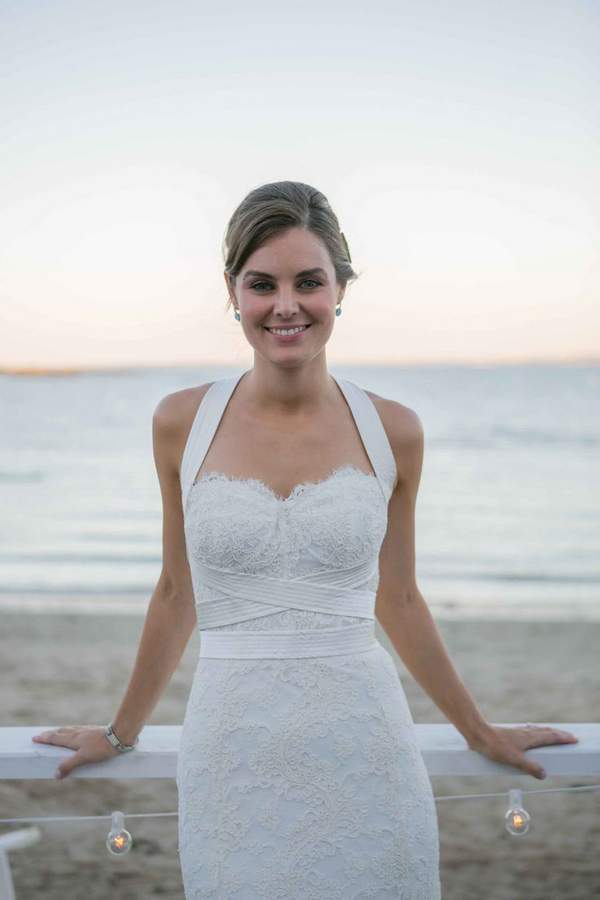 Other popular options include short beach wedding dresses which make walking in the sand more manageable, and the lace beach wedding dress made with a cool fabric to allow you to stay comfortable in the warm outdoor setting while still looking as beautiful and elegant as you should on your wedding day.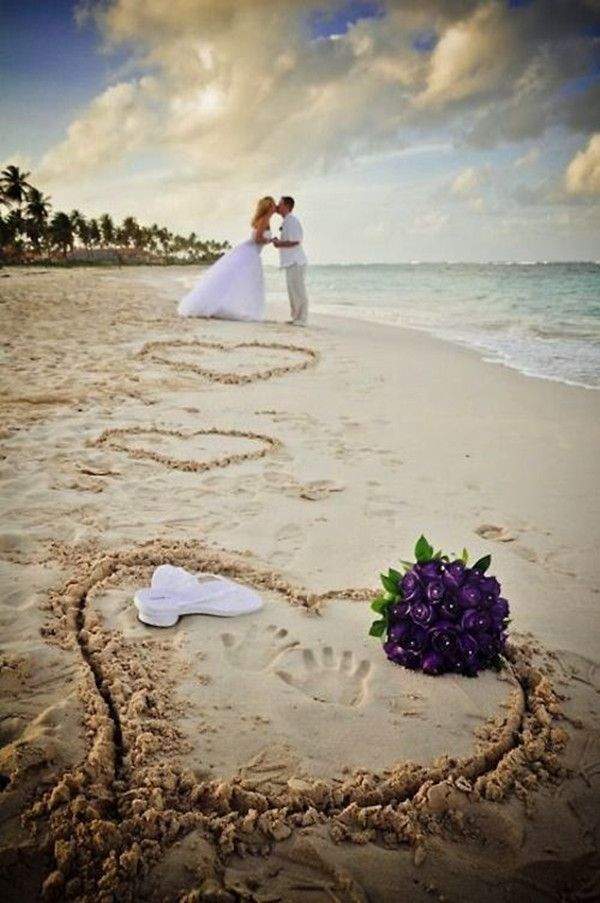 The many varieties of beach wedding dresses give you plenty of selections, whether you prefer a contemporary style or a more traditional approach.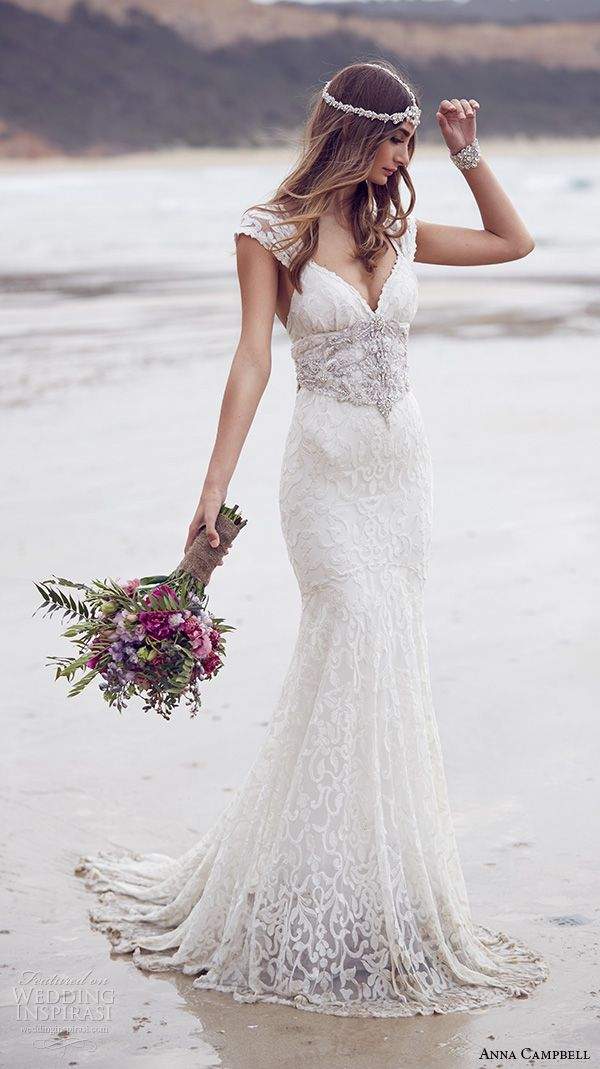 Whichever you choose, as long as you keep your location and its climate in mind, you are sure to have one of the most memorable days of your life.
Every bride wants to look her absolute best during her special day and the dress is often the most important element taken into consideration. If you have decided to have your wedding on a romantic beach, you should take your time and check out the beach wedding dresses for 2022.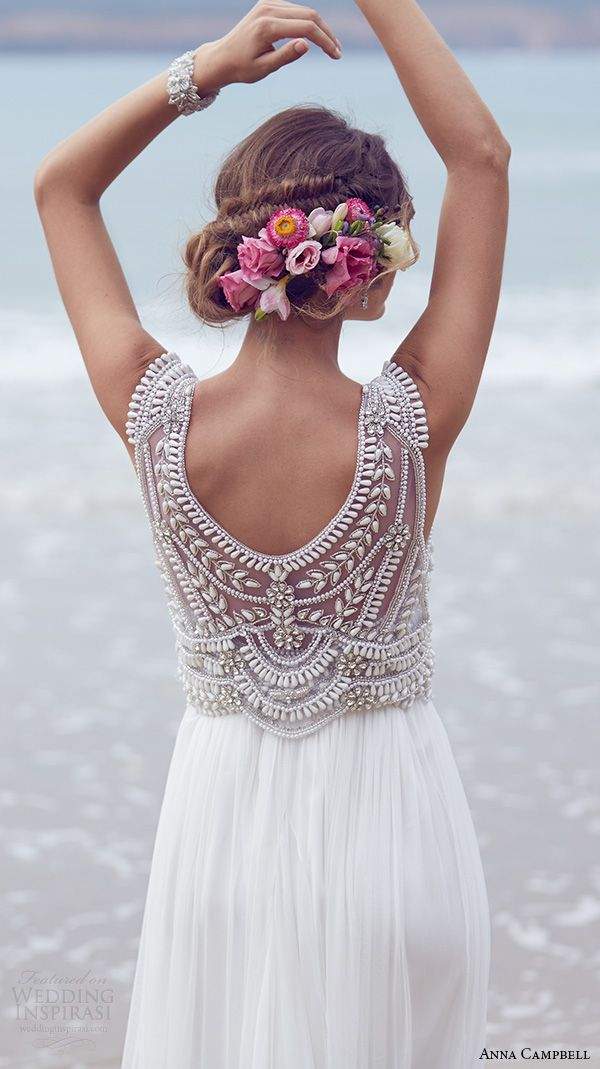 It is guaranteed that you will be pleasantly impressed with the choices presented online, as there are so many great ones revealed in front of your eyes.
Whether you want a white or a cream one, a long or a short one, a laced or a chiffon once – it is 100% certain you will find something that you will absolutely adore.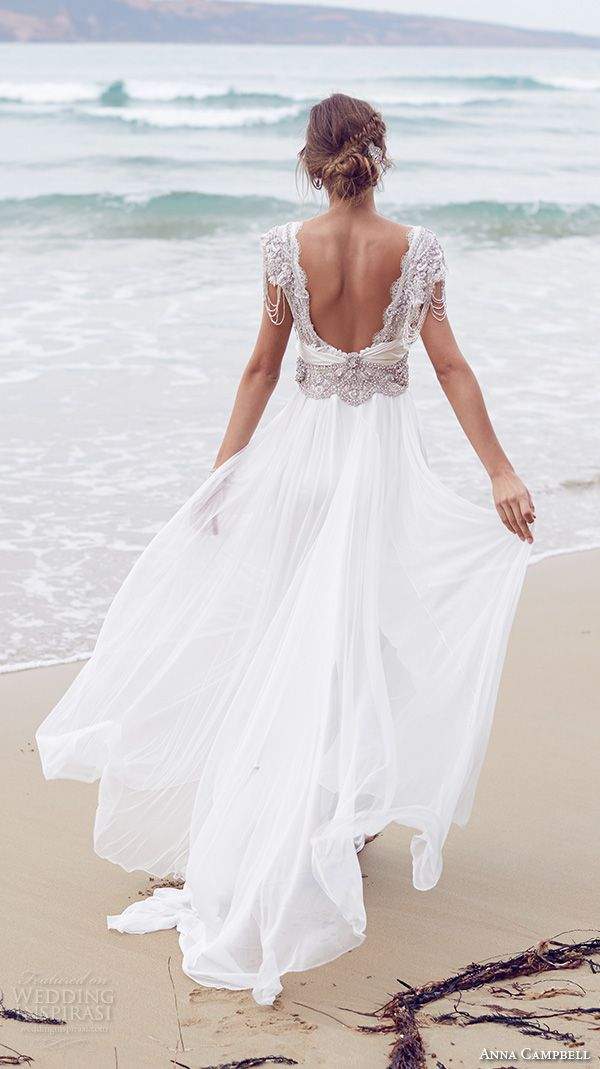 When it comes to beach wedding dresses, the materials that you will find to be most popular include organza, tulle, chiffon, lace and satin.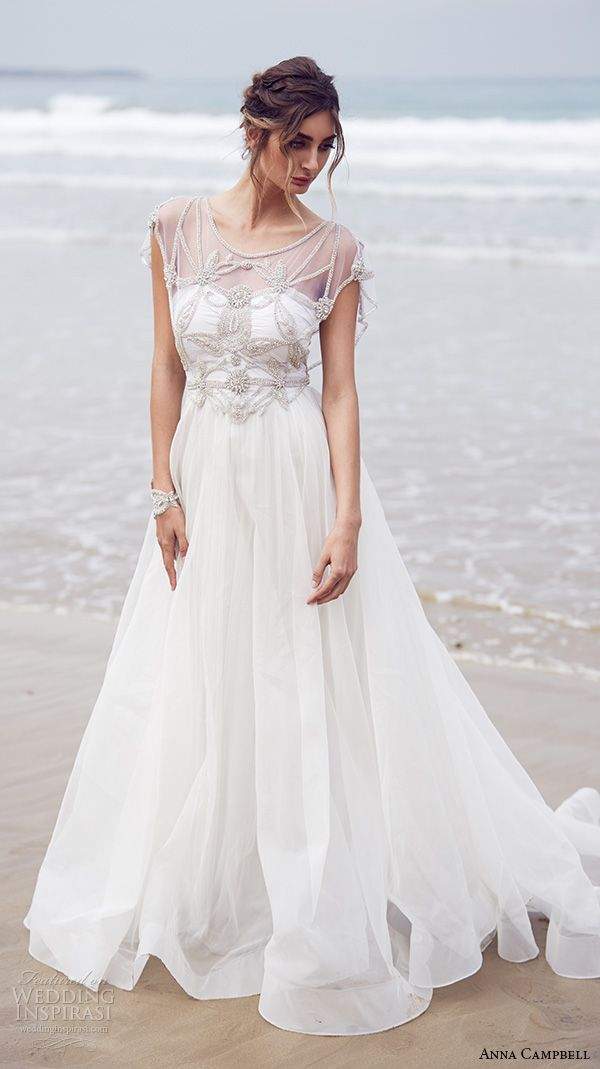 You can also look for a particular style for beach wedding dresses, discovering the floor-length dresses, the ones with spaghetti straps or the ones that are strapless.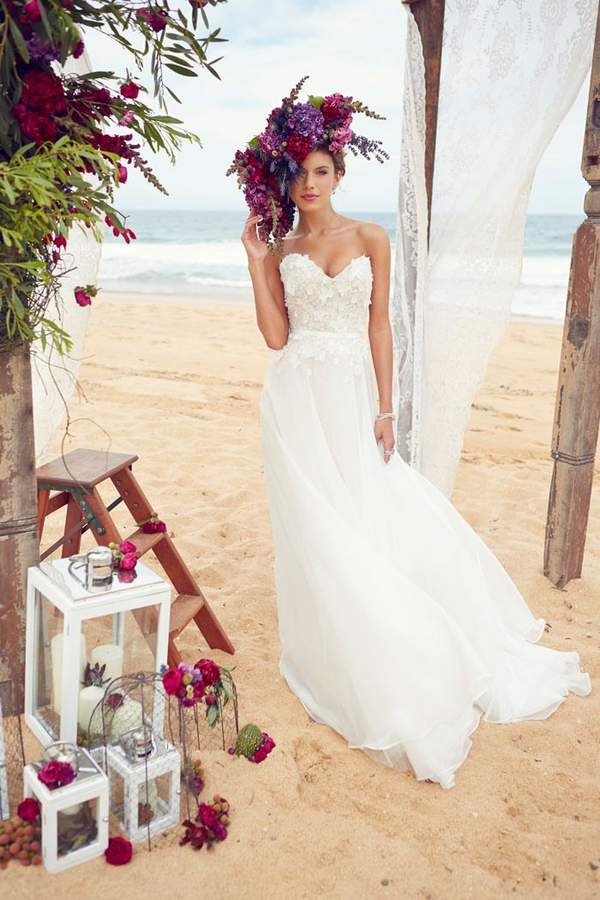 Many of the beach wedding dresses have a tulle or lace neck, while others have wonderful accents or beaded applications for even more elegance. Short beach wedding dresses are also available online and they are quite popular among future brides.
Beach wedding dresses can be asymmetrical or they can have one-of-a-kind cutouts. Some belong to a simple style while others display an elaborate design.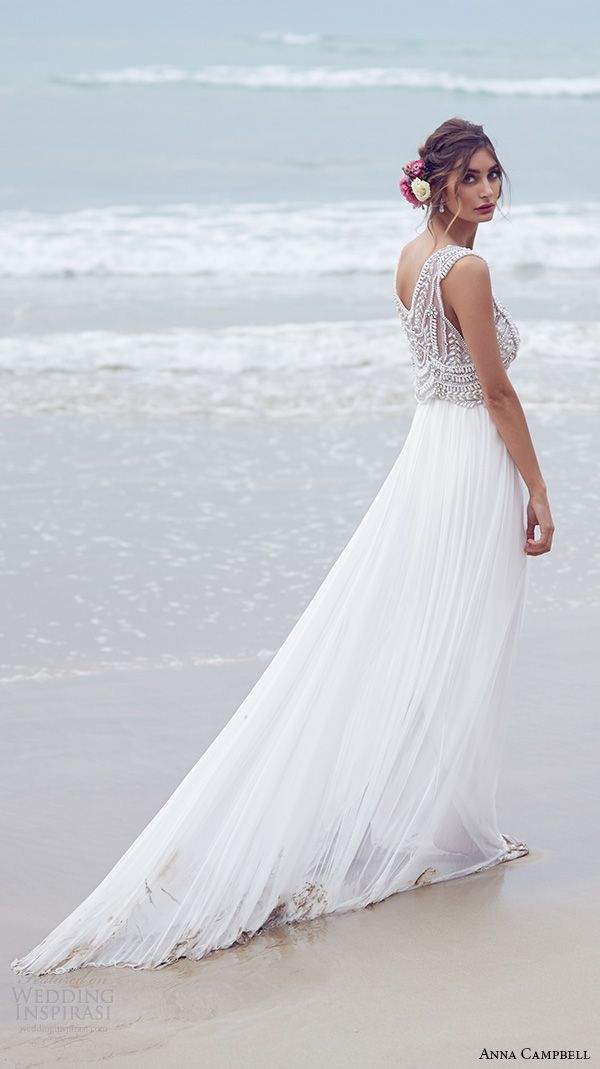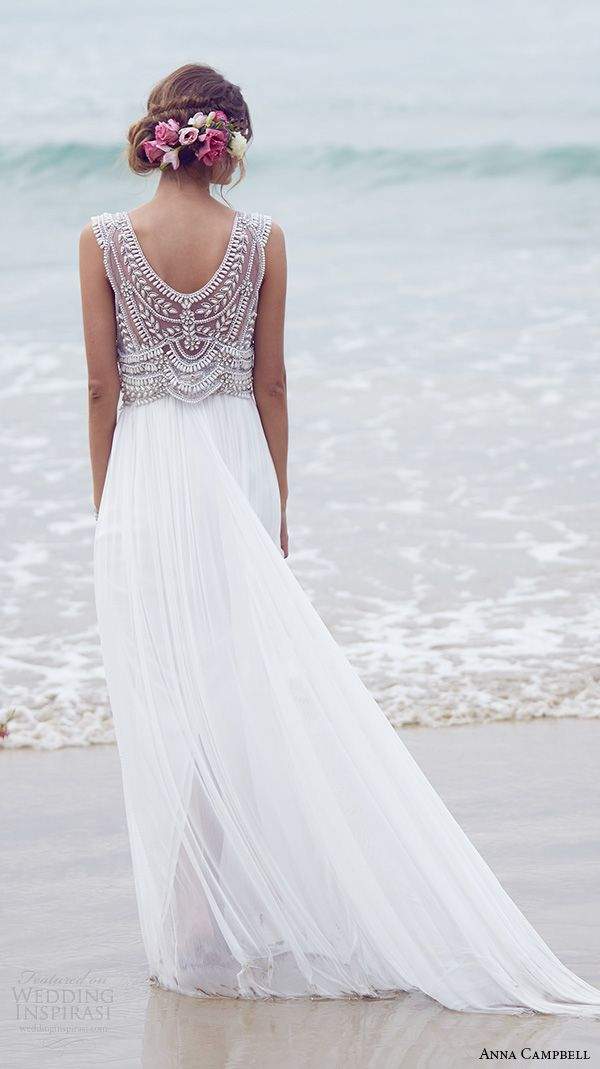 Think about the general style of your wedding and then select one of the beach wedding dress for your very special wedding day.