Baby Health & Safety
Baby Health & Safety
Baby health and safety are top priorities for every parent. In order to ensure that your child thrives, you need to keep up with doctors' appointments, childproof your home, stick with a sleeping schedule, and so much more. It's a big job, no doubt, and we have many articles on baby health and safety to help you.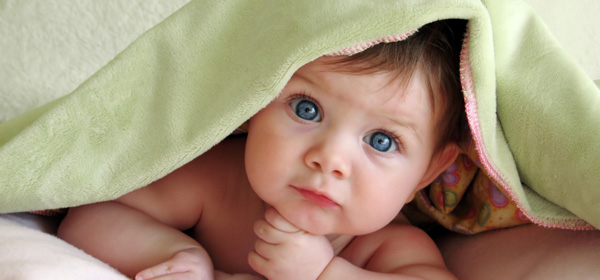 Here, you'll find advice on establishing a sleep routine for your newborn, and eventually getting your baby to sleep through the night (yes, it's possible). We have the information you need to childproof and poison-proof your home, properly install a car seat, and reduce the risk of SIDS. Also, learn about recommended vaccines and common baby ailments, from allergies to teething. And don't forget to make use of our nifty baby health and safety tools – including a vaccine scheduler, medicine chest checklist, and doctor visit worksheets.
Every new parent feels anxious about caring for a newborn baby, but if you take the steps to ensure optimal baby health and safety you can relax and bond with your newborn baby. Here, you'll find advice and information on everything from taking your newborn baby out of the house for the first time to establishing good sleep habits to knowing when to call the doctor.
Sleep is vital for baby health. Newborns' brains and bodies develop at an extraordinary rate and they need plenty of sleep during the day and at night. But when it comes to sleep, one size doesn't fit all. We'll help you figure out which bedtime rituals and nap schedules work for your family. You'll also learn when and how to get your baby to sleep through the night – whether you decide to let your child cry it out or use a no-tears method of sleep training.
Baby safety gets more challenging as your little one starts moving. While it's wise to childproof your home before you have your baby, you definitely need to get on the job before he's reaching, rolling, and scooting. We have the baby safety information you need for childproofing the bathroom, kitchen, and nursery. We can also help you create a sleeping environment for your baby that will reduce the risk of SIDS.
Vaccines are an important part of maintaining baby health, and you'll probably feel as if it's always time for another shot. Learn about recommended vaccines, including measles, mumps, and rubella (MMR) and diphtheria. You can also create a personalized vaccination schedule for your child and get expert answers to your questions about vaccines and autism, vaccine side effects, and more.
One of the biggest responsibilities new parents face is managing baby health – everything from choosing a doctor and scheduling checkups to giving medicine and caring for bumps, bruises, sniffles, and emerging teeth. Our baby health guides to illnesses and injuries, medicine, and doctor visits will prepare you for whatever comes up.
Subscribe

to Stylish Trendy