Stylish baby cocoon pattern and Baby Booties by Babatude, Babatude handmade gifts are full of huggable softness and comfort especially for babies and parents ! L uxurious cashmere sleeping bags and soft baby blankets make gorgeous christening presents and newborn gifts, whilst mummies and daddies have their own selection of Babatude treats.  Don't just buy a present but select a gift wrapped with love from Babatude .
Pure Cashmere Snuggle Sleeping Bag
For pure luxury, this sleeping bag wins hands down ! Made in 100% pure cashmere, it is so beautifully soft and delicate … it will feel like a hug. Your little bundle can snuggle up in their pram with the dreamiest material enveloping their bodies. This is a fantastic luxury baby gift or present that will be passed down for generations to come. Size approx 35cms x 60 cms. This cashmere sleeping bag is also available in silver blue. Handmade with care in pure cashmere. For more visit Babatude.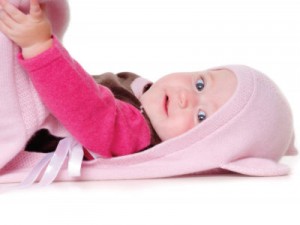 Baby Booties .Gift Wrapped & Gorgeous
These luxurious baby bootees are hand crocheted in amazingly soft organic merino wool – perfect to keep those tiny toes cosy and warm this winter.
They would make a great gift for a special baby – so cute and funky! They are khaki green in colour, and feature two wooden buttons each so they are easy to put on/take off. Sizes: 0-3 months.