6 New Dining Room Design Ideas
The dining room is the heartbeat of the home. Whether elegant or rustic, minimal or lived in, it's a sacred space where guests are welcomed, food is shared, and community is had.

There is a certain balancing act one must consider when designing a dining room. It's a tension between building a space that both reflects your personal aesthetic, while remaining practical to the demands of your lifestyle. Check out these ideas to find that perfect harmony.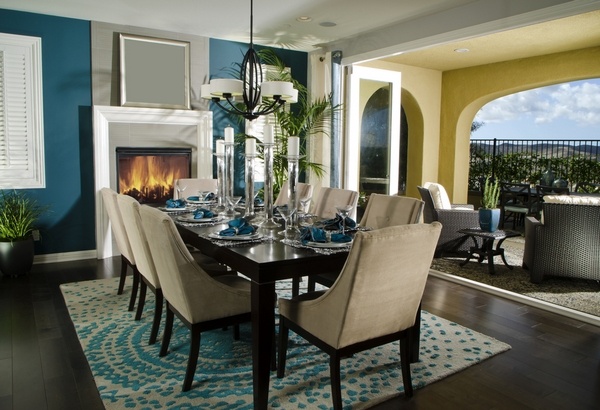 Consider the Space
Before starting, you must consider the needs of the space. Is this where the family eats? Or merely reserved for special occasions and holidays? Is it used for raucous lunches or formal dinners? Bare this balance of aesthetic and practicality in mind as you go about your renovations.
Gather Around the Table
From the everyday domesticities of living, to significant cultural holidays or celebratory meals, your table will host some of the most essential moments of your life. Beyond this emotional tie, the table is also the centerpiece of the room. It's the main event, front and center, with the rest of your furniture complementing it.

Know your needs. For a family of little ones, a stunning glass table might not be the most sensible option. But don't let that hinder you from finding something stylish. It could be nice to have a table with an easy-to-wash white acrylic surface with rose-gold metallic legs. The interplay of accent colors would give you a theme to weave into the rest of the room.
Get Unique with Your Chairs
A leading furniture trend for 2019 is having a mismatch of chairs around the dining room table. This breaks the convention of a table set and instead allows you to play with quirk and character through unique pieces that speak to your style and personality. This is a playful touch that is bound to draw attention from your guests.

If you are struggling for inspiration, try researching the following styles to unleash your inner interior designer: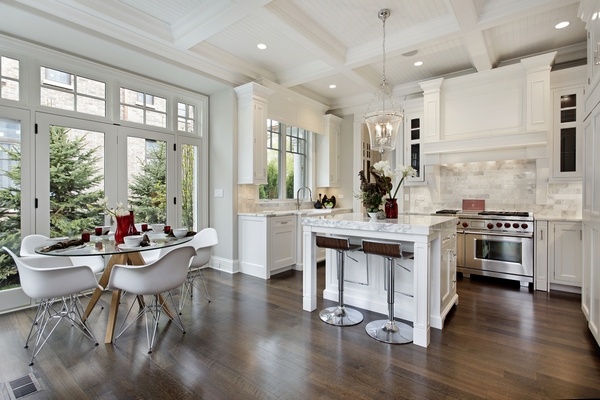 Wing back chairs
Lounge chairs
Adirondack chairs
Ladderback chairs
Prioritizing Plant Life
Indoor foliage lifts any room and comes highly recommended by psychologists. Studies show that having fresh flowers or potted plants in your interior areas can aid mental health and contribute to stress-relief.

Remembering to buy fresh flowers can be a chore. If you want help, the FTD flower delivery service is an easy and hassle-free way to order new flowers online, guaranteeing their delivery when you need them next. House them in a matte ceramic pot and you have a contemporary, clean floral look that's a fitting centerpiece to any room. It's a subtle difference that can breathe new life into a dining room.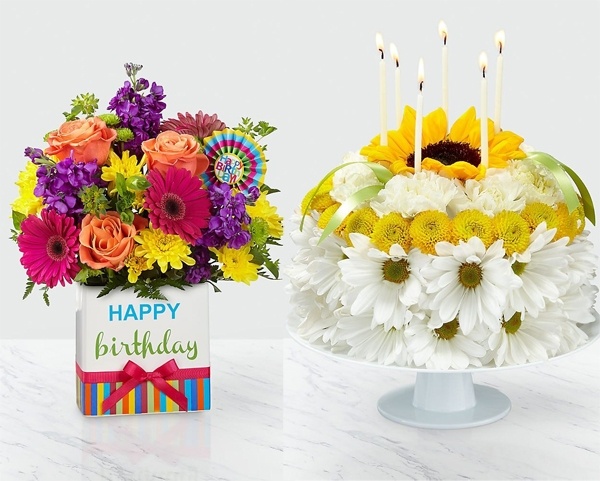 The Subtleties of Wallpaper
You read that right! When done correctly, wallpaper can bring a touch of class and elegance to any room. The trick is to be sparing. To do so, highlight one wall out of four and make this your 'accent wall.' This is the wall that'll be dressed in paper. Then, paint the remaining three in a quieter, muted tone. Consider a funky wallpaper pattern from WallsNeedLove if you're searching for some feng shui inspiration. Your wallpaper will pop and complement its subtle counterparts simultaneously.
Explore Lighting Pendants
Overhead lighting creates a perfect atmosphere for late night dinner parties. Installing a chic, low-hanging lighting pendant in the center of the room will balance out the table below it, creating a flush of light that casts a flattering high beam on those gathered around.

Such lighting is emulated in many contemporary restaurants and will bring an air of sophistication to your home that might make you never want to eat out again! According to interior designers, clear or glass pendants give a rustic and homely feel. Alternatively, globe pendants in golds and whites can give a more luxurious and celebrity finish.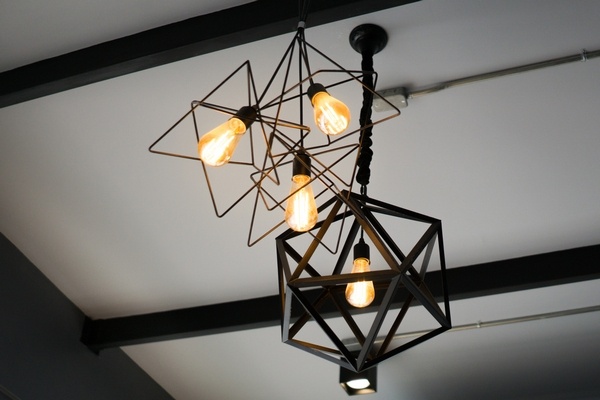 Come Dine with Me
With a few sleek changes, your dining room can quickly become the style epicenter of the house. As with all interior work, the crucial thing is maintaining your personal character throughout. At the end of the day, these are your living spaces, your memories, and your dinner parties! It needs to feel personal and true to both you, your family, and the practicalities of its use.
Subscribe

to Stylish Trendy