2012 Valentine's Day Hairstyle Color
It's Valentine's day, it's a special occasion, it's time to bring out your best hair and makeup looks for yourself. You've found the perfect date, now it's time to find the perfect hair and makeup look to go with it. Valentines Day is all about love and romance, and looking sexy and alluring is every women's ultimate plan. When it comes to creating the perfect Valentine's Day hairstyle, choose styles that you know your date will love. many women wears her hair down, and especially if it's done with voluminous curls, curly hair styles or waves, wavy hairstyle, and for this very reason it's one of the most popular styles you can wear for Valentine's day. And also many women like to change her hair color in any special occasion. Here you will Know how to colors your hair yourself easily. And how to get a beautiful color for your hair on Valentine's day with clairol color blend foam. Valentine's day hairstyles 2012..
Enjoy easy multi-dimensional hair color in time for your special night. You have made your plans and picked your dress. but what about your hair ? look stunning without a long salon appointment with new nice in easy color blend foam. it's beautiful, multi-dimensional color with no drips. so no mess, no fuss.It is easier than you think to choose the right color: It is red hair color..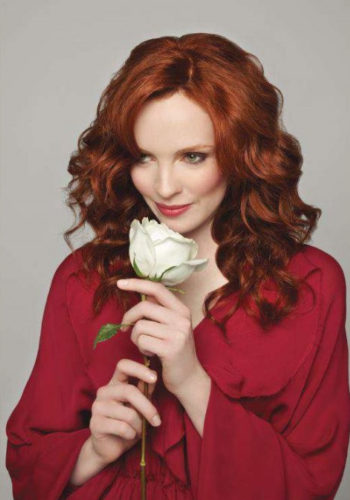 Remeber that if you have golden undertones to your skin, choose warm shader of color. If your skin has bluish undertones, go with a cool shade. Three easy steps to multi-dimensional color
Shake it: combine the two bottles into one and give it three easy shakes, then let foam settle for 30 seconds. insert the foamer cap and screw on tightly.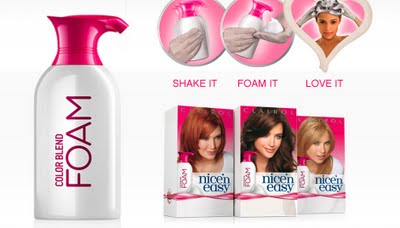 Foam it : put on gloves, then squeeze out foam, enough to fill half your palm. distribute foam to both hands and apply to dry hair, using a shampoo like motion. leave on for 25 minutes, then rinse well.
Love it: embrace multi-dimensional color that looks rich, healthy hair and beautiful and reveal a radiant new color for your Valentine's celebration.
Subscribe

to Stylish Trendy