The next time your mother-in-law or best friend from college comes to visit, you want them to be staying in absolute comfort. After all, hosting a guest under your roof is an ancient and sacred duty that should not be taken lightly. Spruce up that guest bedroom to make sure it's as restful and serene as possible before that next guest comes around! Check out these 10 ideas for some great tips on how.
1. Try some light-colored paint! Lighter hues, like white, cream, or pastel greens and blues bring a light and natural feel to any room. A white room with a light blue accent wall will bring tranquil thoughts of oceanic peace to your next guest. What a delight!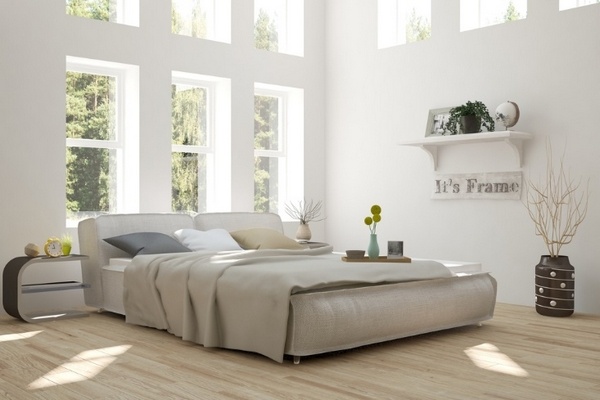 2. Or, instead of a painted accent wall, try out some cool trendy wallpaper. Wait – isn't wallpaper for stuffy old ladies with questionable politics? Well, not all wallpaper is the same. There are now cool and trendy wallpaper companies that can transform your guest bedroom from blah to yah! Slap some of that stuff up on the wall to spark joy in the next traveler you provide shelter for.
3. Get that wall to wall carpet out of there. During the postwar period in the late 20th century, there were many homes built for returning soldiers and a rapidly growing professional class. Unfortunately, all those people really liked hideous carpeting for some indiscernible reason. Whatever their rationale, it led to terrible design choices. If you own a home built in the '50s, '60s, or '70s, be sure to tear out that hideous carpeting and hopefully expose hardwood floors. If they aren't there, put in some laminate faux wood floors for a natural look without the cost.
4. Remember that natural light is key. Swap out bulky blinds for some gauzy curtains on any windows in that guest bedroom. You'll immediately see the difference when that beautiful natural light starts flowing in, uninterrupted by the unsightly horizontal lines caused by blinds.
5. Give the guest bed the makeover it deserves! Having gross and frumpy bedding can make a guest bedroom look stale and uninviting – remember, your guest has to sleep in that bed. Try out a luxury duvet cover set for a relaxing, tranquil, and serene place for your guest to rest their weary head. Light colors are good here too – but be careful with white, as it stains easily.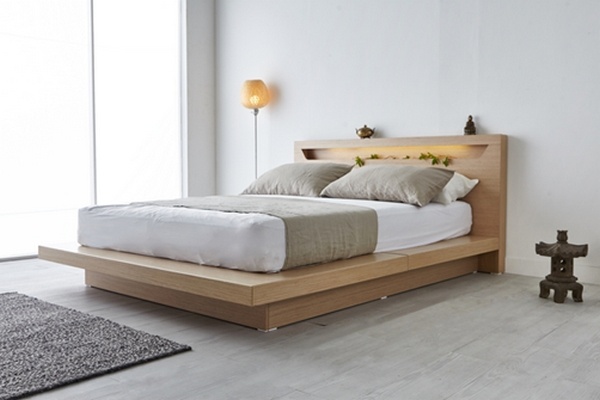 6. Get some scent diffusers. Nobody likes a gross bedroom that reeks like mildew and old socks. First, clean out that mildew and wash the socks, but after that, get try out some lovely lavender or eucalyptus-scented scent diffusers to make for a calming and peaceful nasal environment for your guest.
7. Think about wall decorations. Paintings, photos, or cool designed canvases are all great options for making your guest bedroom truly inviting and fun. Having nothing on the walls can make a room look like a doctor's office waiting room, so be sure to add that personal touch. Just be sure you don't pick something annoying and tacky, like literally anything that says "live, laugh, love" or "it's wine-o'clock somewhere" on it.
8. Accent furniture. The bed is the main piece in your guest bedroom, but you'll want to include a bit more than that. Make sure there is a well-placed bedside table available for your guest to use for their personal effects! White-painted wood, or lightly colored natural wood, are great options for a bedside table or chest of drawers, if you decide to include that. A chair can also be nice, in case your guest wants to sit and read before bed, or uses a chair to get ready.
9. Towels and soap. Nothing is worse than showing up at the place you're supposed to stay and not being given a towel. Save your guest the awkwardness of asking for one by putting one in their room, ready to use if they should need it!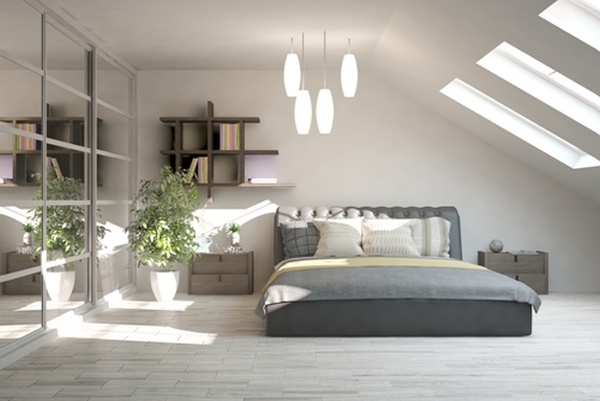 10. A little platter of snacks. Take a leaf out of the hotel guide book by including a small platter of tasty snacks for your guest! One-up the hotel by offering these snacks for free though.
Guest bedroom renovation can be a fun and exciting activity! Plus, with all that time spent on making your guest room serene, your guest will surely be grateful and want to come again!